World
Buckingham Palace sword attacker 'planned Isis-inspired attack
Buckingham Palace sword attacker 'planned Isis-inspired attack on pride parade and Madame Tussauds after being freed from prison'
Mohiussunnath Chowdhury was put under surveillance after being cleared of terror offence over 2017 attack.
A man who slashed police officers with a sword outside Buckingham Palace planned new terror attacks after he was acquitted by a jury and freed from prison, a court has heard.
Mohiussunnath Chowdhury is accused of undergoing training for massacres, with potential targets including Madame Tussauds, a gay pride parade and an open-top London tour bus.
In a message to an undercover police officer, he talked about "thousands of homos marching through London waving their flags", adding: "The way they march they are asking to get hit by some jihadist … these gays are 100 per cent halal targets for jihadists."
The 28-year-old was released from prison in December 2018 after being cleared of terror charges over attacking officers outside the palace with a sword while shouting "Allahu Akbar".
Former Uber driver Chowdhury, from Luton, had claimed he had not been attempting an attack but was trying to commit "suicide by cop" because he was depressed.
But Woolwich Crown Court was told he "was indeed trying to carrying out a terrorist attack in 2017 outside Buckingham Palace and that he had deceived the jury that acquitted him".
Prosecutor Duncan Atkinson QC told a jury Chowdhury admitted his intention to undercover police officers, while preparations for attacks between January and July last year were revealed by surveillance of his home.
"Motivated by dreams of martyrdom for the cause of Islam, and inspired by preachers of hate like the former al-Qaeda spokesman Anwar al-Awlaki, the defendant was keen to take part in an attack on a high profile and very public target in the UK," Mr Atkinson added.
"The object was to unleash death and suffering on non-Muslim members of the public who happened to be present, using a firearm, sword and even a van as part of an attack. His preparations for such acts of terrorism took various forms."
The court heard that Chowdhury engaged in physical training, acquiring wooden training swords, enrolling on a shooting training course and obtaining a replica pistol while seeking a live firearm and ammunition.
Mr Atkinson said the defendant undertook knife practice in his bedroom and sword practice with his sister, Sneha Chowdhury, who is charged with failing to inform police about his plans.
In a recorded conversation in April last year, Chowdhury allegedly told his sister that he "needed to practice decapitation techniques".
The jury was shown the long wooden swords and played an audio recording from their home which allegedly caught the defendant training.
"This is how I would strike, yeah, if I was running up to a person," he is allegedly heard saying. "I would stab it like that indeed."
In June, the court heard that Chowdhury told his sister was quitting his job at a Luton peri-peri chicken restaurant because "I'm doing another attack … I'm serious bro it's about time now".
Mr Atkinson told jurors that the defendant revealed his plans to the undercover police officers because he believed they were also jihadis.
A recording played to the court from Chowdhury's bugged car showed him speaking to his 10-year-old cousin about terrorism, saying he launched the Buckingham Palace attack because "they kill Muslims all over the world".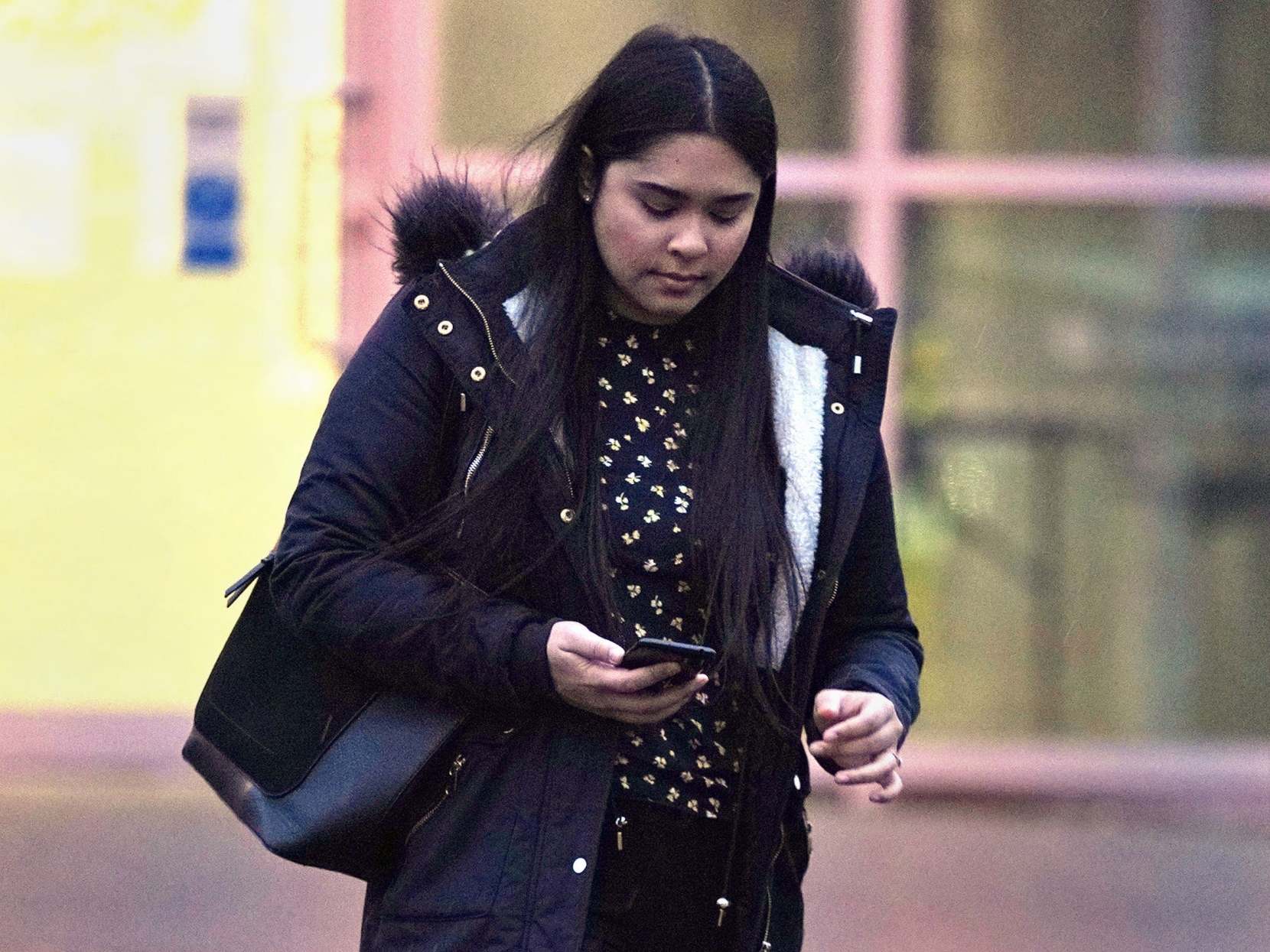 The court heard that he had previously told contacts it was "good to teach them at a young age" and wrote on Instagram about "raising children for domination".
Chowdhury is also accused of obtaining and sharing terrorist propaganda including Isis training manuals on how to carry out attacks.
The court heard he had searched the internet for Isis beheading videos and used one of the group's symbols as his WhatsApp profile photo while sending propaganda to contacts.
Mr Atkinson said Chowdhury praised the 2017 Westminster attacker Khalid Masood before attempting his first attack later that same year.
"Within days of his release, the defendant was posting on Instagram a story extolling the virtues of martyrdom for Allah and an image of the police officer who had wrestled the sword away from him outside Buckingham Palace, PC Ian Midgley, calling him a 'cuck'," he told jurors.
"Within days of such postings he started his enquiries relating to firearms training, and started his preparations to undertake that which he had been stopped from doing in 2017, namely an act of terrorism."
Chowdhury denies preparing acts of terrorism, disseminating a terrorist publication and possessing terrorist information.
His 25-year-old sister denies two counts of failing to disclose information regarding terrorist activity. The trial continues.
INDEPENDENT.